My favorite chair from college was this weird retro-ish bucket cantilever chair that I "rescued" from some abandoned dungeon in old Ashton.  It is super mega comfortable despite looking like something from a 1970's TV talk show set.  I had it all through college and then after graduating took it back to St. Louis for safekeeping. Even though I of course couldn't bring it to Japan, I knew that it would be waiting for my butt when I came back one day.   Now with my return to the USA coming up fairly soon, I hear news from my brother that his dog has somehow claimed my favorite chair as his own.
I will get my chair back from Sam the deer-dog!!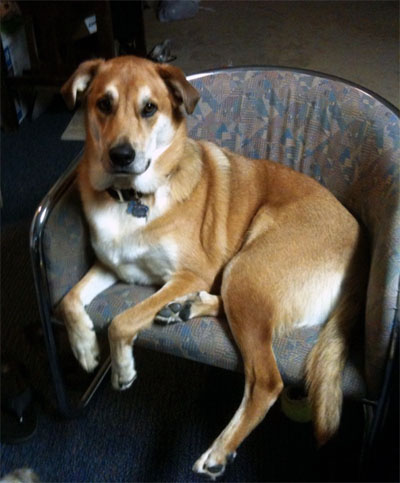 I just hope he hasn't "marked" it as his own yet.